Becky Fuller, Owner
Becky's unique vision and attention to detail complements her reputation for extremely high-quality execution of architectural designs. With a hands-on approach and feminine touch, Becky has established herself as a top-builder in the greater Austin area.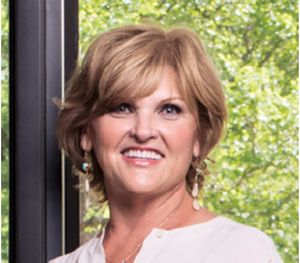 About Becky
Prior to founding BF Homes, Becky distinguished herself as a successful sales executive managing multi-million dollar IT projects for Fortune 100 companies. Having delivered customer satisfaction for mission-critical business applications, Becky seamlessly transferred the skill sets required to manage the construction of luxury multi-million dollar residences. Since 2009, BF Homes has delivered high quality, uniquely impressive homes to discerning clients who value the respect, guidance, and eye for style that Becky provides to each project.
BF Homes' team of professionals who meet Becky's impeccable standards assures each client their vision for their dream home will be precisely executed with even the smallest detail attended to during the entire construction process. Becky personally selects builders and craftsmen who commit to the same level of quality for which BF Homes is known.
Situated in Austin's most sought-after neighborhoods, BF Homes combines high-end design and luxury with spaces that are well appointed for Austin's unique climate and lifestyle. Becky treats each client with respect, realizing that building a home is a personal journey. She helps guide and direct them every step of the way. In addition to new construction homes, Becky has also completed several remodeling jobs which have significantly increased the value of the client's home.
Becky strongly believes that "you're only as good as the people you hire." She leverages her people skills as a homebuilder to find the best of the best in architecture, design, and construction. She has developed a team of stars who build homes with show-stopping details and elements of luxury situated in the most sought-after neighborhoods in Austin. Her clients love their homes! You can read a few of their testimonials here.
Mike Lawrence, Project Superintendent
With over 40 years of residential and commercial construction experience, Mike joined BF Homes from its inception in 2009. As a lead member of BF Home's team, Mike's extensive knowledge and skill allows each project to proceed smoothly, literally from the ground up. Originally from Chicago, IL, Mike has claimed Texas home for more than 15 years.