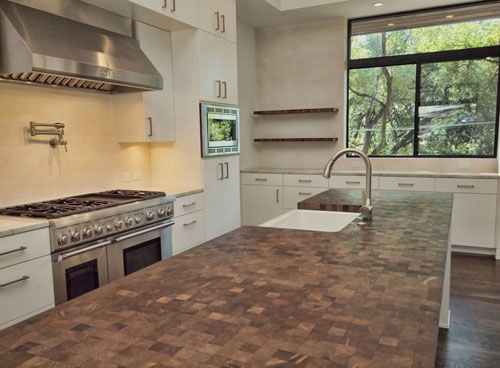 Becky built our home with love!
Josh & Natalie Chodniewicz // Austin, TX
When we first moved to Austin, my husband and I began what ended up being a rather lengthy journey to finding our ideal home. We wanted a soft contemporary home with a warm feeling that would be right for our growing family. Ideally, we preferred a central location in a neighborhood with a bit of history and big beautiful trees. We discovered that our request wasn't exactly something available in abundance.
When we finally found the home on Edgemont Drive that Becky Fuller was building, we immediately knew it was something special. The home was still in development at the time, but we could tell from our first walkthrough that she was using high quality materials and adding details to the home to make it unique and beautiful. Once we met Becky in person, our decision was confirmed. Becky is extremely personable, professional, and has a unique gift of impeccable attention to detail, along with a great eye for talent. She chooses contractors that worked with excellence. She's kind, approachable, and was always responsive to our desires and requests. It is quite apparent that she built this home with love and we are so grateful. If we decide to build another home in the years to come, we will certainly be contacting Becky Fuller Homes.